Overview of Iwasaki Museum
Our museum was built in 1980 as part of an enterprise to celebrate the 50th anniversary of Iwasaki Gakuen Yokohama Yosai Gakuin (now Yokohama f College), which was established in 1927 as educational corporation. We exhibit documents and craftworks related to fashion and articles from the Art Nouveau period based on the college's practice of dressmaking education. The gallery and hall in the museum are also popular among visitors as venues for artistic and cultural activities.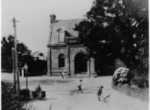 The land on which the museum now stands was the site of a European style theatre, Gaieteza (the name derives from the English word "gaiety"), which was designed and built by the French architect Paul Sarda in 1885 by the suggestion of the denizens of Yokohama. Gaieteza is known as the birthplace of Japanese modern theatre as it held the first performance of Hamlet by a foreign theatrical company, which was seen by the author and playwright Shoyo Tsubouchi and the poet Tokoku Kitamura. The theatre was frequented by notable cultural figures such as Kaoru Osanai, Junichiro Tanizaki, Ryunosuke Akutagawa and Jiro Osaragi, and the marks it had left in the modern culture of Japan until its collapse in the Great Kanto Earthquake of 1923 are incalculable.
In 1987, the museum received the Machinami Keikansho Award from Yokohama City as a building that retains the vestige of the old Geiteza, and plays a part in passing the culture and history of Yokohama down the generations.
【Gallery】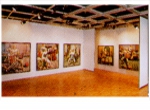 The largest wall is 40 meters long. The art gallery with an open feel makes use of movable partitions and outside light. Exhibitions in a wide range of genres are held such as painting, crafts, sculpture and textile. The gallery can also be rented by professional and amateur artists (from ¥60,000 / week).
【Yamate Gaiety Theater】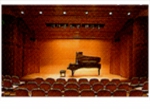 The hall was built to commemorate Japan's first European style theatre, Gaieteza. It can hold 100 seats (movable). The space suits events where closeness between the stage and seats, actors and audience is valued. Informal recitals and various performances are held on a regular basis. The hall can also be used for seminars and ceremonies as well as concerts for chamber music, jazz and pop music.
【Cafe "Anarchy Mama"】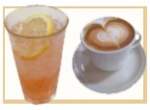 Have a comforting soup and write a letter in the café
Why not write your thoughts to that special someone as you feel the time pass leisurely.
【Hands-on Corner】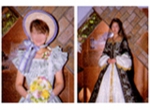 In the museum, visitors can not only see exhibits, but also have commemorative photographs taken in Renaissance, Rococo and Victorian costumes. Please feel free to ask a member of staff.



●Hours 10:00-17:00 (photographs are available in 5 minutes after shooting)
●Costumes Period costumes (Renaissance, Rococo, Victorian, etc.)
●Prices Child (¥1,000-¥2,000)Adult (¥2,000-¥5,000)